Well-Being in All Policies: How Well-Being is Considered and Integrated into Policies and Practices in Universities and Academic Medical Centers
Monday, October 19, 2020
11:00 AM – 3:00 PM CT
Agenda
Registration: Free
Given recent events and the impact on universities, HERO is waiving registration fees this year. We hope you can join us for this virtual event!
This program made possible through the support of: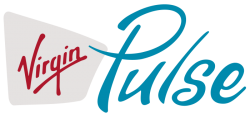 The University Summit will explore the integration of innovative practices and policies to institutionalize well-being into the university infrastructure. Specific examples on how these policies and practices can have a positive impact during and post the COVID-19 pandemic will be discussed and practical tools and applications shared.
Organizational approaches to the consideration and integration of well-being in the development, implementation and/or evaluation of new or existing policies
Creative collaborations and partnerships to ensure policies and practices support and enhance the well-being of the university community
Case studies that highlight innovative policies and practices that enhance well-being related to human resources, benefits, diversity, equity & inclusion, facility and space planning, etc. These may include policies and practices such as:

Workplace flexibility, parental and caregiving leave, tobacco-free campus, healthy food, inclusiveness, civility, pay equity policies
Leadership development-related policies discussed alongside affirmative action, sexual harassment, abuse and bullying
Other creative policies to exert leadership in well-being for all
Policies and practices that can be institutionalized to support multiple dimensions of well-being related to the pandemic aftermath and how wellness professionals can add value and play a key role in moving the institution forward.